Tree Removal
Trees dotting your landscape are wonderful for adding interest, shade, and privacy. But when trees are diseased or at risk of falling, it's best to line up tree removal service as soon as possible. Luckily for you, Heartland Lawn and Landscape is ready to help with residential small tree removal needs in the Cape Girardeau area. When you're seeking tree service for your home, just pick up the phone and call our local landscaping company. We even offer emergency appointments for tree cutting services, so you can have your small tree taken down with minimal waiting. Why risk personal injury or property damage from tree felling gone wrong? Call us for tree cutting service today!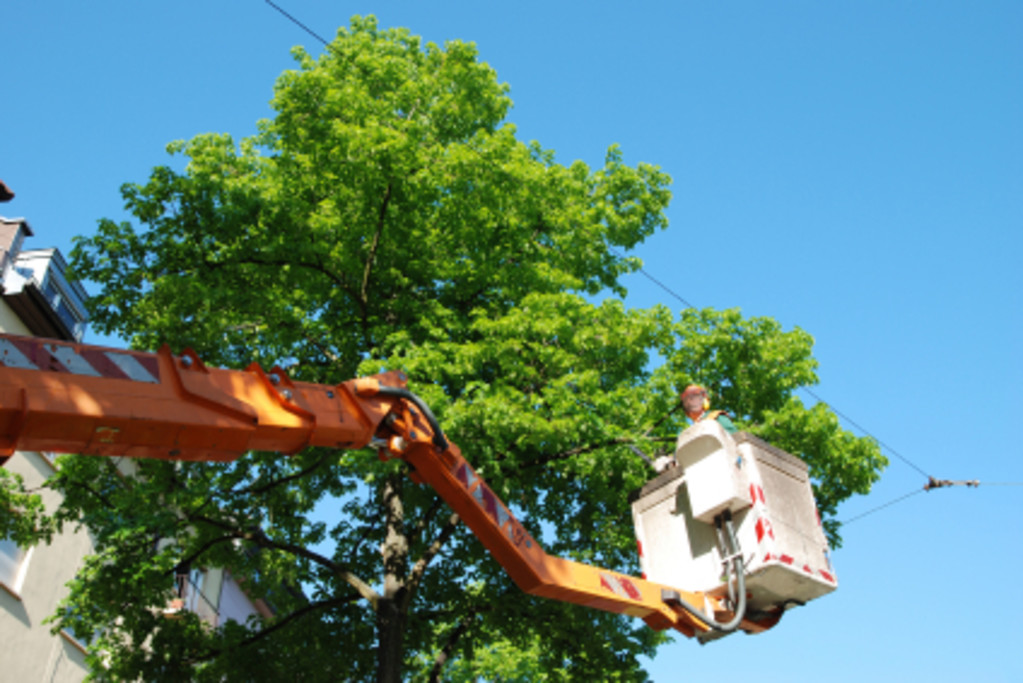 At Heartland Lawn and Landscape, we've been performing safe and secure tree removals for more than 15 years. That means you can depend on us to ensure nothing goes wrong during your small tree removal or tree limb removal. We'll exercise extreme caution when dealing with tree removal services for your home. We'll see to every step of the process, including:
Removing small trees
Trimming overgrown branches
Grinding stumps
Filling in holes
Installing seed or sod
And providing complete site cleanup!
Trees don't have to be particularly large to cause sizeable damage. Even small trees can have sharp branches and come crashing down in a menacing way. When you'd rather stay on the safe side for tree removal services, bring in the skilled landscapers from Heartland Lawn and Landscape. We can be there shortly to conduct your tree service in a secure, controlled manner. Then we'll finish the job right by removing stumps, filling holes, and cleaning up the site where your tree once stood. It's all part of our full-service approach to landscaping in Cape Girardeau and the surrounding southeast MO area.
Competitive Rates for Tree Removal Service
When you're in the market for tree cutting services, it's important not to base your decision on price alone. While some tree removal companies may lure you in with unbelievably low rates, they probably don't have anywhere near the experience or expertise of Heartland Lawn and Landscape. With us, you get knowledgeable tree removal specialists who will take the time to carefully and correctly fell your small trees. Plus, you get all of that at prices that are always fair and competitive. So what are you waiting for? For residential small tree cutting service, call none other than our family-owned company. We offer all-around great value for you and your home.
Remember...we're a fully licensed and insured tree service, so you're always protected when you hire us to handle your tree removals. Call us today for prompt scheduling and a free price estimate. Your money is well spent with the top-notch team at Heartland Lawn and Landscape!
Tree Contractors
tree removal service
Tree Trimming
Pruning Service
tree trimming service