Retaining Walls
Fashion and function come together beautifully in a new block retaining wall. When you're thinking about installing a retainer wall, or you need retaining wall repair, put in a call to Heartland Lawn and Landscape. We can get right to work on your retaining wall systems in Cape Girardeau and the southeast MO area, making sure you have a structure that's attractive and built to last. For home or business, we're pleased to be your local landscaper for quality retainer walls as well as decorative concrete pavers. Contact our retaining wall builders today to take your yard to new heights!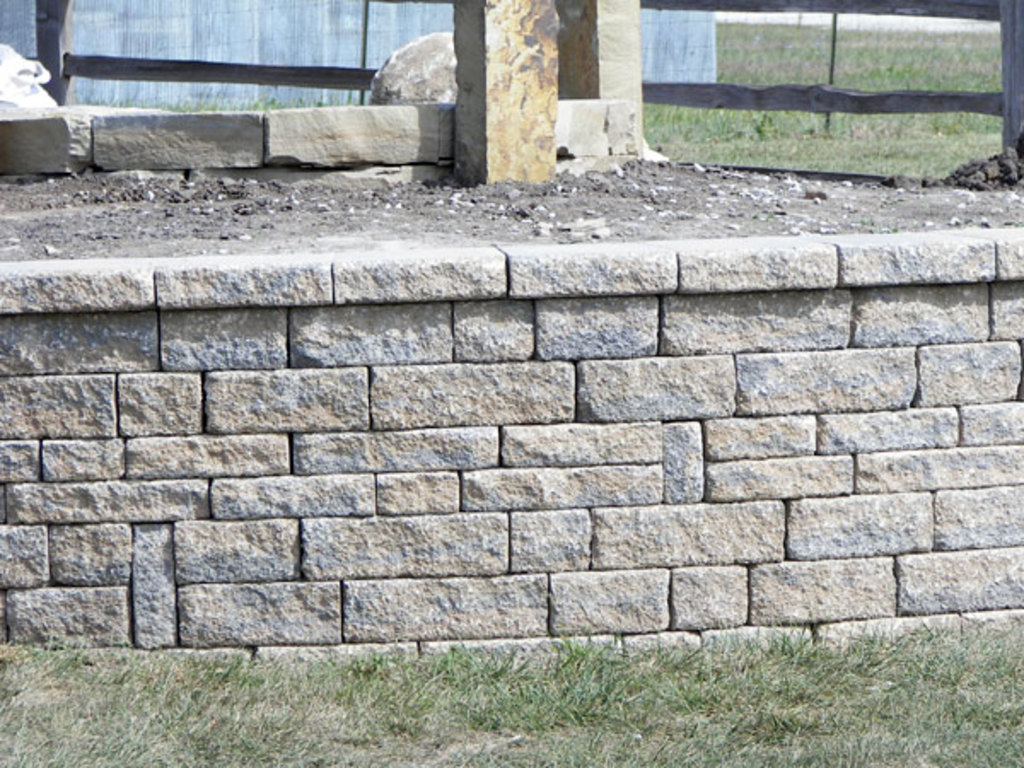 Nothing adds visual interest to your landscaping quite like a block retaining wall. When built correctly, retaining wall systems not only look great, they also serve a number of useful purposes. Depending on your needs, we can customize your retaining wall installation to provide:
Protection from soil erosion
Improved use of hilly areas
Terraced beds for planting
Enhanced curb appeal
And other benefits
The pros at Heartland Lawn and Landscape will construct your retaining wall, taking into account the lay of the land and what you want your retainer wall to accomplish. If you have a damaged retaining wall in need of attention, we can either start over and build you a new one, or, if possible, restore your existing wall. In any case, you'll end up with a landscape retaining wall that's sturdy, handsome, and functional. Add in some decorative concrete pavers for a walkway or patio, and suddenly your average lawn area is anything but basic!
Retaining Wall Installation & Repair
There's no question retaining wall systems make a lovely addition to almost any landscape. But behind their good looks, they're hard at work improving soil stability, supporting raised beds, flattening out sloped areas, and more. Whatever you're hoping to achieve with a landscape or garden retaining wall, we'll get the job done right at Heartland Lawn and Landscape. You can rely on our retaining wall contractors for 15+ years of experience and a commitment to precision workmanship. We'll listen to your concerns and come up with a solution that looks as great as it performs.
From residential retaining walls to commercial retaining walls, we have you covered. Reach us in the Cape Girardeau area today for attractive retaining wall installation and repairs backed by solid customer service. And let's not forget decorative concrete pavers, another attractive option we offer to add interest and style to your landscape.
Ready to get your project underway? Take a minute now to contact our licensed and insured retaining wall contractors. Call our specialists for details and a free estimate!
block retaining wall
building retaining wall
concrete retaining wall