Lawn Care Service
Don't let lawn care get in the way of your leisure activities. For lawn care service tailored to free up your busy schedule, look to the yard maintenance specialists at Heartland Lawn and Landscape. We're your full-service lawn care company in Cape Girardeau and the SEMO area, tackling a variety of tasks for homeowners and businesses alike. If you're spending too many hours keeping your lawn tidy, maybe it's time to turn your turf care over to our local, proven professionals. We do it all from lawn mowing service to irrigation sprinkler installation and much more. Contact us today to discuss your lawn maintenance needs!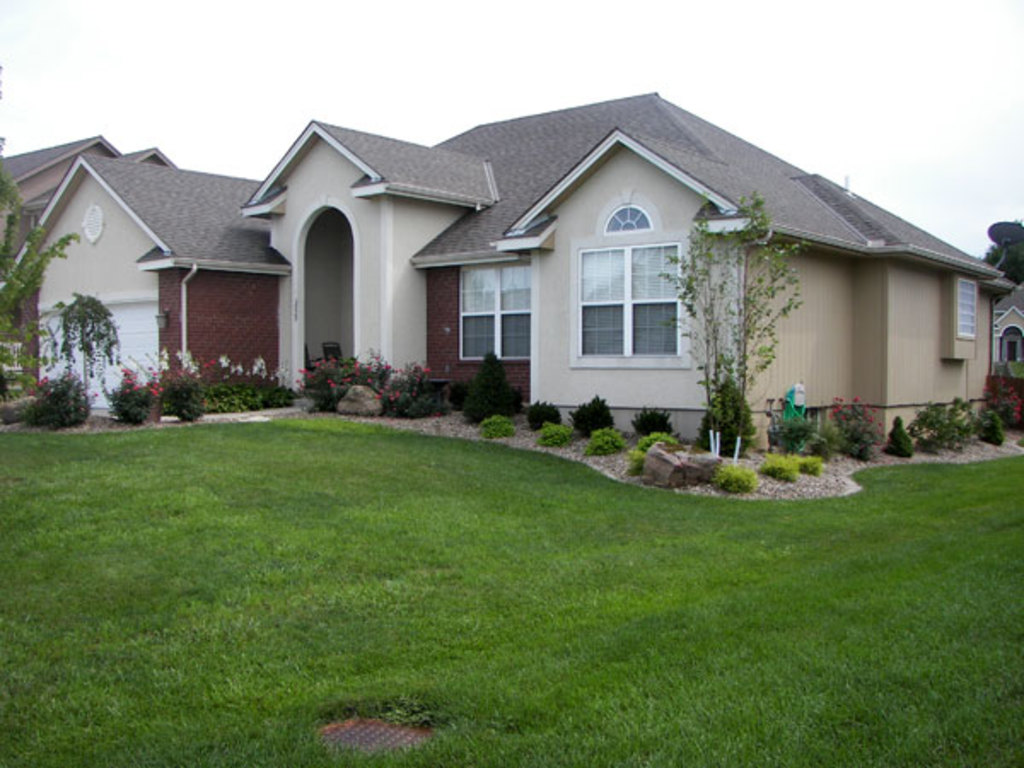 Week after week, month after month, seasonal lawn mowing services and other care can be a real thorn in your side. But you don't have to go it alone when it comes to the demands of lawn maintenance. Heartland Lawn and Landscape is here to provide as much or as little lawn service as you'd like. We're available to help out with a number of essential lawn care services, including:
Mowing grass
Edging
Trimming trees and shrubs
Mulching
New planting and seeding
Raking
Leaf blowing
Fertilizing
Weed/crab grass control
Irrigation installs
Irrigation repairs
Seasonal cleanups
And more!
At Heartland Lawn and Landscape, we understand exactly what it takes to nurture and protect your lawn turf for long-term health and vitality. Your lawn care concerns change with the weather, and we can adjust our services accordingly to suit the conditions of your residential or commercial property. We even clean up after ourselves once the grass cutting service is done and the trees and shrubs are trimmed. We'll take all of the plant clippings with us, leaving you with nothing but a neat, pristine lawn. To speak to one of our commercial and home lawn care specialists, simply call us at your convenience.
Lawn Care Service Maintenance Agreements
When you want your lawn service taken care of on a regular basis, we're happy to oblige. Heartland Lawn and Landscape has maintenance agreements with many of our local customers, setting up a schedule of lawn care services for your convenience. Not only are lawn maintenance contracts a cost-effective approach to providing ongoing care for your landscaping, they also eliminate the trouble of having to call to make appointments time and time again. Once we've established your lawn care routine and have your agreement in hand, your yard maintenance worries are over. We'll be there as promised to give your Cape Girardeau-area landscape a proper and thorough grooming. We can even include irrigation maintenance as part of your lawn care service agreement.
Wouldn't you like to break free from the continuous demands of doing your own lawn care? Here's your chance to take advantage of our quality lawn care company. Contact the pros at Heartland Lawn and Landscape today for free estimates on our lawn care offerings and more information on our convenient lawn service maintenance agreements. It's time to leave your southeast MO commercial or residential lawn care to us!
Lawn Mowing Companies
Lawn Mowing Contractor
Lawn Care Companies