Landscaping Services
Staying on top of landscape maintenance is a big job. When you don't have the time or energy to devote to yard and garden maintenance, turn to Heartland Lawn and Landscape in the Cape Girardeau region. We offer comprehensive landscaping services for homes and businesses alike, so you can spend more time enjoying the beautiful scenery and less time doing the dirty work. From lawns and shrubs to trees and flowers, you can count on our seasoned landscape gardeners to keep each part of your yard healthy and looking its very best. Why not leave your lawn care to one of the area's most experienced and dedicated landscaping companies? Reach us today via phone or e-mail!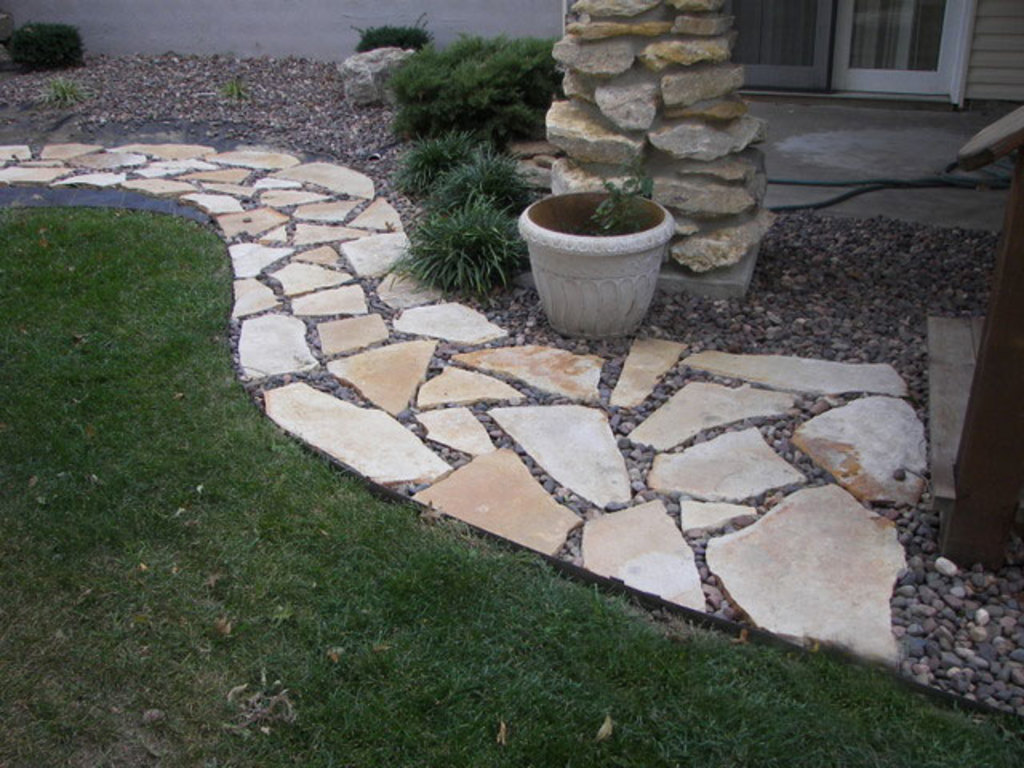 At Heartland Lawn and Landscape, we have a whole team of professionals waiting to meet your needs for quality landscaping services. With dozens of landscape contractors on staff, we're equipped to handle a wide variety of tasks for properties large or small. Better yet, we're committed to providing residential and commercial landscaping that leads the way in customer service and impeccable workmanship. Our local landscape gardeners are here to help with:
Buying materials
Trimming trees
Laying mulch
Edging borders
New planting
Sod installation
Lawn aeration
Bush pruning
Fertilizing
Bulb installation
Plant removals
And more!
Whether you're interested in one-time landscape service or you'd like ongoing yard and garden maintenance through spring, summer, and fall, simply let us know. We have more than 15 years' experience as residential and commercial landscaper professionals, and we can customize your yard care regimen on whatever sort of schedule you like. We even offer emergency appointments to assist with last-minute landscape services. If Mother Nature makes a mess of your property or other issues arise, our landscape contractors are only a phone call away to lend a helping hand. We'll do whatever it takes to get you on our schedule and get your landscaper services completed as soon as possible.
Commercial Landscaping Services
When you own a business in the Cape Girardeau region, Heartland Lawn and Landscape is your best bet for commercial landscape service. We take tremendous pride in our locally owned company, and we pass that pride on to your business as well. Our first-rate commercial landscaping work will ensure that your grounds, plants, and trees receive the regular care they need, projecting a positive image for your establishment. We're also a fully licensed and insured commercial landscaper with high professional standards for respecting our customers' properties and hiring the best employees. From the uniforms we wear to the warranties built into every contract, you can rest assured you're in great hands with our commercial landscape company. To learn more about our commercial landscape services, give us a call.
For home or business, trust your yard and garden maintenance to the pros at Heartland Lawn and Landscape. Come find out why so many customers who try our landscaping services end up staying with us for years. Book your appointment today by phone or e-mail. We even offer free, upfront estimates. Reach our southeast MO landscaping contractors now!
landscape contractors
backyard landscaping
lawn care services
garden landscape