Landscape Design
Some property owners prefer lush garden landscape design with a lot going on. Others like to keep things simple with low-maintenance landscape design. Whatever level of landscaping you have in mind, it's smart to start with the landscape designers at Heartland Lawn and Landscape. First things first, we'll sit down with you for a full-service consultation, so you can be certain you'll get everything you're looking for in both front- and backyard designs. Whether you need a professional landscape designer for your home or a landscape planner for your local business, you've come to the right place. Our landscape designers serve Cape Girardeau and the greater southeast MO region, and we can't wait to work with you!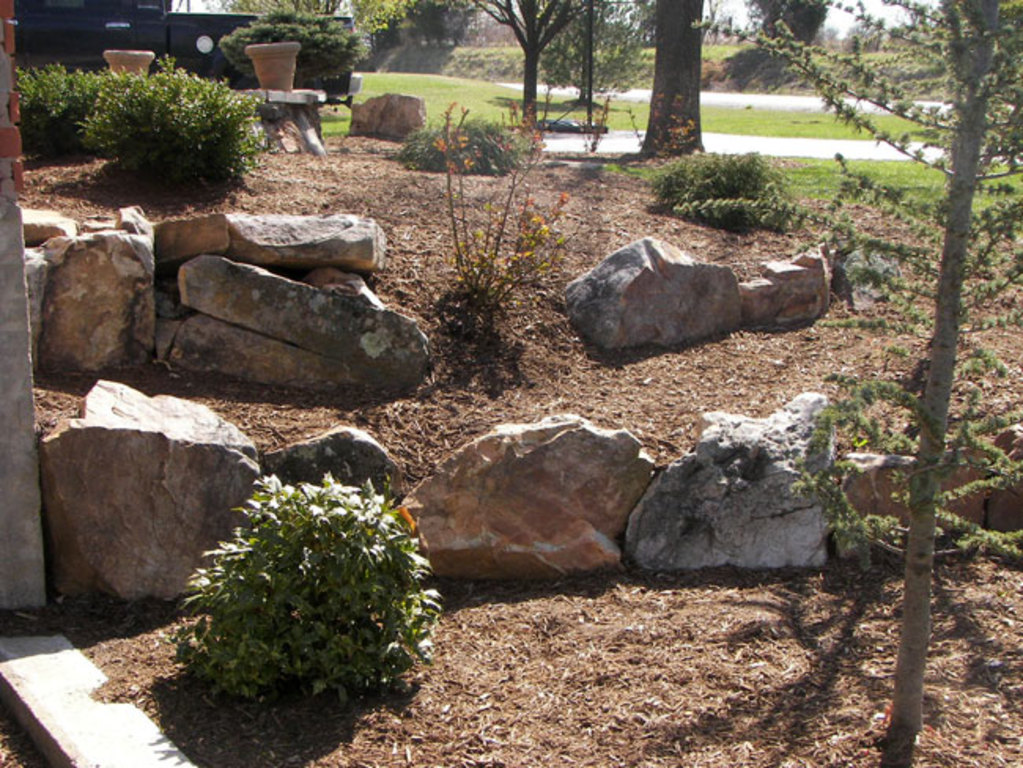 Amazing landscape layouts don't just happen. In most cases, they come about after much thought and planning goes into professional landscape design. The team at Heartland Lawn and Landscape specializes in landscape design service using personalized consultations, 3D drawings, and effective budget planning. We can help you create the perfect landscaping for your property, including complete services for:
Purchasing materials
Bushes and shrubs
Flower gardens and beds
Planting and trimming trees
Sod installation
Irrigation installation
Retaining walls
Decorative pavers
And more!
Our family-owned business has been helping to beautify the Cape Girardeau area since 1999. When you hire us as your landscape designer, we'll go above and beyond to treat you like you're our only customer. Maybe that's why many of our residential and commercial customers continue to use our services long after we're finished with the original front- and backyard designs. In an industry with roughly 20% annual turnover, we're proud to say our professional landscape design company has had a less than 4% turnover for the last five years. That's a testament to the solid work ethic of our skilled landscape designers and lawn maintenance pros. We don't just cultivate flowerbeds; we cultivate lasting relationships!
Turning Creative Landscape Ideas Into Reality
Let's face it. Unless you're a trained landscape planner, you can have a hard time figuring out all the elements, from which plants pair well together to which flowers and trees are most suitable for your soil and space. That's where the expertise of Heartland Lawn and Landscape can make a world of difference for your front or backyard landscaping design. With more than 15 years on the job, we're one of the region's most experienced landscape design companies. We're also a fully licensed and insured business, and we back our professional landscape designer services with various warranties.
Why rely on iffy DIY landscape ideas lifted off the Internet? When you want real value and results for your home or commercial property, go with our landscape and yard designer team for know-how at every step. Contact Heartland Lawn and Landscape today!
Landscaping
Landscape Contractors
Landscape Designers
Landscape Architect
Landscapers
Landscaper